Sue McGregor, Managing Director of Canada, IronPlanet, recently published an article in the August, 2016, issue of Equipment Journal, on the four best ways to dispose of surplus equipment in order to bring in optimal returns.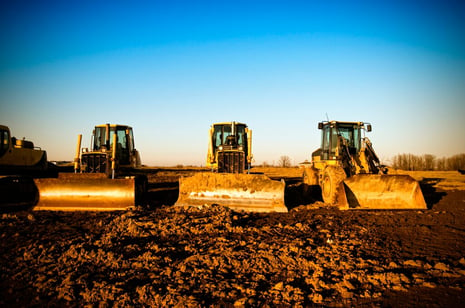 With a truck-load of responsibility and a diverse group of priorities and equipment to manage, it can be tough to keep risk management and resale value top of mind. However, now that you've got the world at your fingertips via the Internet, the question has shifted from merely "how" to "how best" to dispose of surplus equipment. To bring in optimal returns, here are four best practices to follow.
ASSESS EQUIPMENT VALUE
Accurate estimates of your fleet's value allow you to keep books up-to-date and make data driven decisions about what to sell and when. A comprehensive assessment of your fleet by a professional appraiser can help secure extra funding. An understanding of the age, mileage or hours, frame condition, maintenance records, and current market conditions will provide a more precise idea of how much your equipment should sell.
CHECK YOUR INVENTORY
Will you need all of your equipment down the road? Or does the project pipeline indicate that some units will sit parked against the fence for the foreseeable future? Sending that equipment to auction will save on insurance, maintenance and expensive storage costs. If you need similar machines further down the road, used items will likely be available at auction—and while used, may in the end be newer than the units you rotate out of your fleet. Disposing of unneeded machines through a worldwide marketplace will not only help produce solid returns, it will also bring in funds to be devoted to other aspects of your operation. So when you're ready to sell, look for a marketplace that can reach a global buyer base. If you're unsure about whether or not you'll be able to sell your surplus equipment, a good marketplace will provide a sense of the market and work with you to put together a successful disposal strategy.
PRACTICE PRO-ACTIVE EQUIPMENT MAINTENANCE
An up-to-date maintenance schedule provides insight regarding the disposal timeline. Sometimes quick and inexpensive repairs can significantly increase resale price. However, if you conclude that serious and costly repairs are needed, buyers may still be interested. High hour machines can still bring high bids, provided you can serve up documented maintenance records. If basic components are still in good shape, buyers are often willing to purchase older equipment and repair it themselves. You'll get the best value from your surplus equipment by marketing it to the right buyers using a reputable used heavy equipment marketplace. For those items that you decide to keep after appraisal, ensure that you continue to handle maintenance in a timely and thorough manner. In particular, make certain that proper winterization processes are followed and update your maintenance records accordingly. This will save you time when you're ready to dispose of the equipment.
CONSIDER AN ONLINE MARKETPLACE
When you're ready to sell, you can deal with someone directly in your network or talk to your dealer about a buy-back program. Increasingly, however, fleet managers are looking to place their surplus equipment in a marketplace that extends to a global audience. Not all heavy equipment marketplaces are alike, so your best bet is to find one with online auctions, a sizable buyer base, low fees, a long history of successful transactions, an excellent customer service track record, and detailed inspection reports backed by a buyer protection program. Selling online may also save you on hefty transportation fees since you may not be required to get your items to an auction yard. That way you'll have the best shot at maximizing the value of your assets. Following these four best practices will help you maximize heavy equipment disposal, whether you're contemplating a bulk selloff or one-off equipment sales. Read article