GovPlanet Enters Third Year with DLA Contract Extension, the Launch of GovPlanet EU and New Solutions
Second anniversary of its launch and third year as an expanded solutions platform that reaches buyers around the world from online auctions in the U.S. and Europe.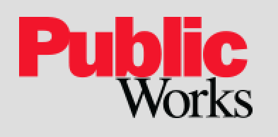 "Our growth both geographically and through our product offerings underscores the success of GovPlanet in just two short years," said Jeff Holmes, senior vice president, Government Solutions and Auction Management, IronPlanet. "Since launching in November 2014 and selling the very first Humvee in a public auction with more than 100,000 attendees online that day, to where we are today selling construction equipment, trucks, pump and power gear, and other surplus items with remaining useful life to our 1.5 million registered users around the world is truly rewarding.
"With our technology we have proven that we can sell equipment in half the time of traditional options for three-times the return in most cases. That is money that goes into reducing government expenditures in the future and essentially back into tax payers' pockets," Holmes continued.
Read full story HERE