IronPlanet Offers Fixed and Negotiated Pricing Format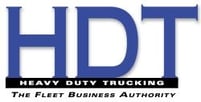 IronPlanet, the online used-equipment auction, has set up a pricing system allowing fixed and negotiated figures plus a "Make Offer" feature.
Called allEquip, the system enables sellers to better control the marketing process so they can sell equipment and recover cash quickly, said Matt Ackley, IronPlanet's chief marketing officer. They will also have assistance from the company's inside sales team.
Read more HERE