IronPlanet Sets Heavy Equipment Inspection Record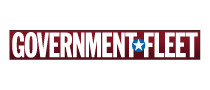 IronPlanet reached a record number of annual inspections in 2016, with over 100,000 pieces of equipment evaluated and certified by its professional inspectors, the online auction company announced.
With IronPlanet's IronClad Assurance, the company's inspectors personally visit the item, take pictures and conduct a comprehensive inspection of key systems and components.
During any one month, a typical IronPlanet inspector will perform 70+ inspections, taking 80 photos of each item and spending 60 to 75 minutes inspecting each piece of equipment.
Read more HERE.