Join us this week for huge our end-of-quarter sales across multiple marketplaces. Events kickoff on Tuesday, June 28, with IronPlanet's monthly Parts, Tools and Attachments sale where buyers can find items that extend the life and capabilities of their machines. June 28 will also feature GovPlanet's all Humvee sale with more than 300 Humvees including a limited quantity of USMC Model M1123 HMMWV's available. For the first time, civilians can now own a US Marine Corp's model M1123 HMMWV that has been demilitarized and outfitted for sports and outdoor enthusiasts. Check them out!
Remember, IronPlanet's IronClad Assurance® equipment condition certification on equipment listed on IronPlanet, TruckPlanet®, GovPlanet®, and catauctions.com gives you the confidence to buy online knowing that the equipment has an accurate representation of condition.
Visit www.ironplanet.com for equipment details and start times.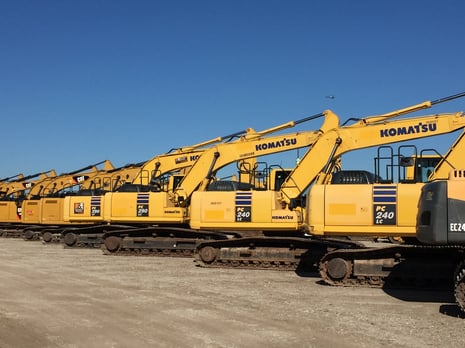 IronPlanet's End of Quarter Auction Lineup:
Tuesday, June 28

at IronPlanet: Tools, Parts and Attachments

Tuesday, June 28

at GovPlanet: all Humvee sale

Wednesday, June 29

at IronPlanet: construction equipment and more in Europe

Wednesday, June 29

at GovPlanet: military equipment

Wednesday and Thursday, June 29-June 30

at IronPlanet and TruckPlanet: quarry, aggregate and mining (QAM) along with general construction equipment and trucks; and onsite in Oklahoma City, OK, through Kruse Energy

Thursday,June 30

at IronPlanet: trucks, construction equipment and cranes