Who:

IronPlanet®, a leading online marketplace for selling and buying used equipment and other durable assets, today announced an exciting webinar on Wednesday, December 14, 2016 titled, "eBay to Excavators - Planning for Profit in the Digital Age."

Join IronPlanet CMO and former eBay Marketing VP Matt Ackley, along with IronPlanet VP of Seller Marketing Michelle O'Brien, as they discuss evolving digital processes for marketing and selling in the fast-paced digital age.

Designed for sellers of used heavy equipment, machinery, trucks and other rolling stock, during this intriguing 45-minute webinar, you'll have the opportunity to:

Gain insights into the new IronPlanet platforms available when considering disposition options.

Listen to ex-eBay Marketing VP Matt Ackley discuss how digital marketing and data driven analytics is molding the future of equipment disposition globally.

Get a first view and understanding of IronPlanet's new Make Offer format, an extremely flexible fixed price offering

with negotiation or make offer capabilities.

Have an opportunity to engage with Matt Ackley and

Michelle O'Brien to ask any questions you might have about globalized digital marketing.

For additional details and to register for this webinar, click here.

When:

Wednesday, December 14 at 10:00 a.m. PST / 1:00 p.m. EST

More info:

Chief Marketing Officer & Senior Vice President Matt Ackley leads IronPlanet's marketing and customer acquisition efforts across all of its brands. Matt has extensive experience leading marketing and product development for e-commerce brands such as eBay, Google, Marin Software and FairMarket. He is an engineer by training and was an early innovator in online marketplace technology.

At eBay, Matt was Vice President, Advertising and Marketing where he focused on revenue and demand generation, including strategic partnerships. In his prior role as Senior Director, Platform Solutions group, he was responsible for seller tools, eBay's Developers Program, and private marketplaces. After eBay, he was Managing Director, Media and Platform Market Development at Google. At FairMarket, which was acquired by eBay in 2003, he was instrumental in the growth of its private label marketplace platform. Early in his career, Matt was a consultant at Andersen Consulting (now Accenture).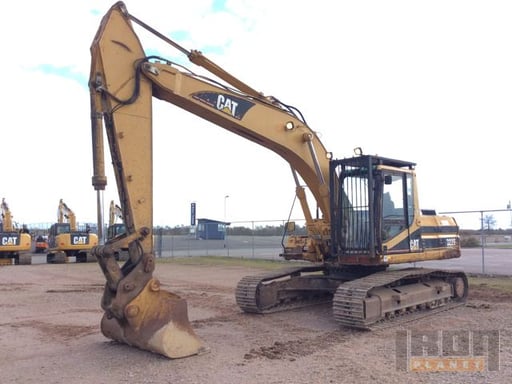 About IronPlanet
IronPlanet is a leading online marketplace for selling and buying used equipment and other durable assets and an innovative participant in the multi-billion dollar used equipment market. Founded in 1999 to transform the global used equipment market, IronPlanet has built a database of more than 1.5 million registered users worldwide. IronPlanet connects buyers and sellers of used equipment with its exclusive IronClad Assurance® equipment condition certification and family of brands, including IronPlanet®, GovPlanet®, TruckPlanet®, Cat Auction Services, Kruse Energy & Equipment AuctioneersSM, allEquip® and Asset Appraisal ServicesSM. IronPlanet is backed by Accel Partners, Kleiner Perkins Caufield & Byers, Caterpillar and Volvo. For more information, visit www.ironplanet.com.