Who:

IronPlanet®, a leading online marketplace for selling and buying used equipment and other durable assets, today announced Episode 2 in its new webinar series, set for Wednesday, January 25, 2017. The in-depth webinar is Inspecting the Iron behind the Planet – How We Create the Most Trusted Heavy Equipment Marketplace.

This unique event will give an up-close look at IronPlanet's inspection services, and behind-the-scenes insight into the company's patented IronClad Assurance from the experts on the ground. Attendees will hear from Randy Berry, Senior Vice President of Operations and Services, Chris Lambing, Vice President of Inspection Services for IronPlanet; and Colm Moran, Manager of Inspection Services, as they discuss:

· The evolution of IronPlanet's unique inspections process and how it benefits both buyers and sellers.

· The procedures involved in creating an IronPlanet Inspection Report, from the company's global network of inspectors, as well as how the vast quantity of data collected daily is utilized.

· The development of IronClad Assurance and the steps that make up IronPlanet's unparalleled evaluation methods.

For additional details and to register for the webinar, click here.

When:

Wednesday, January 25 at 10:00 a.m. PST / 1:00 p.m. EST

More info:

IronPlanet's IronClad Assurance equipment condition certification lets buyers and sellers know that one of IronPlanet's inspectors has personally visited the item, taken pictures and conducted a comprehensive inspection of key systems and components. What they see in the inspection report is what they get when they receive the equipment.

If the item received is not in the condition described in the inspection report, buyers can contact IronPlanet within one business day of receiving the item. Valid dispute claims will be handled in a mutually beneficial manner.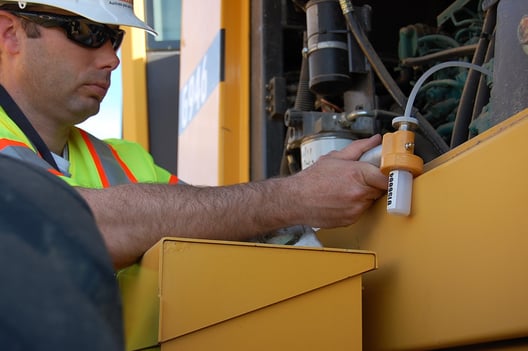 About IronPlanet
IronPlanet is a leading online marketplace for selling and buying used equipment and other durable assets and an innovative participant in the multi-billion dollar used equipment market. Founded in 1999 to transform the global used equipment market, IronPlanet has built a database of more than 1.6 million registered users worldwide. IronPlanet connects buyers and sellers of used equipment with its exclusive IronClad Assurance® equipment condition certification and family of brands, including IronPlanet®, GovPlanet®, TruckPlanet®, Cat Auction Services, Kruse Energy & Equipment AuctioneersSM, allEquip® and Asset Appraisal ServicesSM. IronPlanet is backed by Accel Partners, Kleiner Perkins Caufield & Byers, Caterpillar and Volvo. For more information, visit www.ironplanet.com.