IronPlanet®, a leading online marketplace for selling and buying used equipment and other durable assets, today debuted its new Marketplace Direct platform that offers advanced, self-listing functionality for larger-scale equipment sellers. Unique to the industry, Marketplace Direct provides an innovative listing and reporting solution that enables sellers to better manage their assets and directly control their listing management process. With Marketplace Direct, sellers have an enhanced cloud-based platform to increase sell-thru of inventory, improve price performance and reach the most buyers through the channels of their choice.
"On the heels of relaunching allEquip® with Buy Now and Make Offer functionality, and the launch of Truck Locator, which meets the needs of multi-unit and fleet truck buyers, IronPlanet is proud to announce another industry innovation that provides customers with unique, value-added services and a cutting-edge, technology-driven platform designed to improve return on investment," said Matt Ackley, IronPlanet Chief Marketing Officer. "Marketplace Direct enables sellers to market equipment to their current client base in a private setting or publicly to IronPlanet's 1.7 million registered users worldwide. Through the process, we provide sellers with more control and choice over timing, price, and formats than they would receive in a typical live auctions-only setting."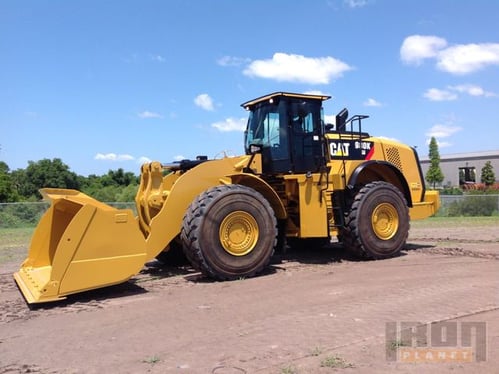 With IronPlanet's new Marketplace Direct, sellers can now:
List inventory in the following formats: Fixed Price, Make Offer, Online Auctions (non-featured events) and determine pricing and scheduling.
Automatically initiate the IronPlanet inspections process and the IronClad Assurance® equipment condition certification by requesting inspections through the Marketplace Direct platform.
Set payment, invoicing and shipping terms. They can manage the transaction process themselves or have IronPlanet do it.
Receive a custom storefront to represent their listings.
Choose to manually or automatically "cascade" items into IronPlanet featured events in a data driven manner.
Have their own private marketplace where they select the buyers who are able to see and bid on their listings.
Receive robust reporting on listings' performance, traffic analysis and user activity.
More information on IronPlanet's Marketplace Direct seller platform can be found at www.ironplanet.com.
About IronPlanet
IronPlanet is a leading online marketplace for selling and buying used equipment and other durable assets and an innovative participant in the multi-billion dollar used equipment market. Founded in 1999 to transform the global used equipment market, IronPlanet has built a database of more than 1.7 million registered users worldwide. IronPlanet connects buyers and sellers of used equipment with its exclusive IronClad Assurance® equipment condition certification and family of brands, including IronPlanet®, GovPlanet®, TruckPlanet®, Cat Auction Services, Kruse Energy & Equipment AuctioneersSM, allEquip® and Asset Appraisal ServicesSM. IronPlanet is backed by Accel Partners, Kleiner Perkins Caufield & Byers, Caterpillar and Volvo. For more information, visit www.ironplanet.com.