Featuring more than 700 Beautifully Maintained and Restored Vehicles up for Preview and Pre-bid at IronPlanet.com


PLEASANTON Calif. and TULSA, Ok. – IronPlanet, a leading online marketplace for selling and buying used equipment and other durable assets, and Leake Auction Company, one of the first car auctions in the country, announced today that IronPlanet's live auction technology will provide online bidding capability for Leake's upcoming Collector Car Auction taking place in Tulsa, OK, June 10-12.
The Tulsa Collector Car Auction features more than 700 automobiles manufactured from as early as 1915 through 2016. Through IronPlanet, Leake is able to offer bidders the opportunity to preview the cars for sale online, place pre-bids prior to the auction, and follow the auction and bid in real-time on www.ironplanet.com during the auction days.
"We are pleased to offer IronPlanet's leading marketplace technology and marketing reach to allow bidders to preview and place bids online at Leake's collector car auction," said IronPlanet President Jeff Jeter. "This is the second auction where we have leveraged our more than 1.5 million registered users from around the world to create awareness and bring buyers to one of Leake's leading collector auctions."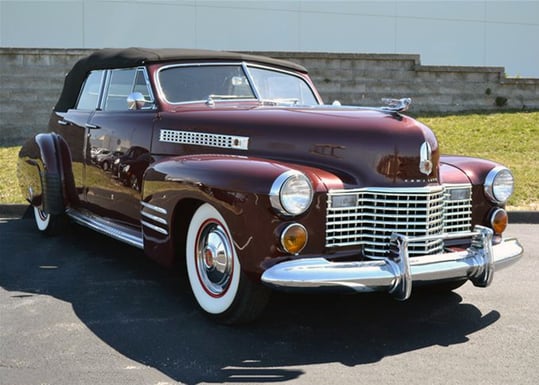 The Tulsa Collector Car auction follows on a successful February 2016 event where IronPlanet jointly marketed Leake's auction, which featured 40 Corvettes from classic car collector and renowned Corvette aficionado Tom Falbo.
"With IronPlanet's technology, Leake can make this great selection of cars available to a broader audience live on auction day," stated Richard Sevenoaks, president of Leake Auction Company. "Even if you cannot make it to Tulsa in person, you can preview the cars online, place bids and get in on all the action leading up to the sale and, importantly, as the cars are selling live."
Highlights from the program, which can be found HERE include:
Auction Details
The auction is being held at The River Spirit Expo within the Tulsa Fairgrounds. Doors open 9:00 a.m. and the auction begins 1:00 p.m. Friday, June 10; 10:00 a.m. Saturday, June 11; and 11:00 a.m. Sunday, June 12. Admission to the auction is $20 for adults, $15 for seniors and military with ID and $7 for children under 12.
For more information, visit IronPlanet.com, LeakeCar.com or call Leake Auction Company on (918) 254-7077 Monday-Friday, 9 a.m. to 5 p.m. CST.

About Leake
Leake Auction Company was established in 1972 as one of the first car auctions in the country. Forty-four years later the auction company has sold over 35,000 cars and currently holds auctions in Tulsa, Oklahoma City, Detroit and Dallas. Recently they have been featured on several episodes of two reality TV series – Fast N' Loud on Discovery and The Car Chasers on CNBC Prime.
About IronPlanet
IronPlanet is a leading online marketplace for selling and buying used equipment and other durable assets and an innovative participant in the multi-billion dollar used equipment market. Founded in 1999 to transform the global used equipment market, IronPlanet has built a database of more than 1.5 million registered users worldwide. IronPlanet connects buyers and sellers of used equipment with its exclusive IronClad Assurance® equipment condition certification and family of brands, including IronPlanet®, GovPlanet®, TruckPlanet®, Cat Auction Services, Kruse Energy & Equipment AuctioneersSM, allEquip® and Asset Appraisal ServicesSM. IronPlanet is backed by Accel Partners, Kleiner Perkins Caufield & Byers, Caterpillar and Volvo. For more information, visit www.ironplanet.com.
For media purposes only, hi-resolution photos and VINs are available upon request.