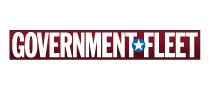 IronPlanet Sets Online Bidding for Auctions America's Fla. Event
Online bidding for Auctions America's annual Fort Lauderdale, Fla. event will be available via IronPlanet.com, the company has announced.
The event will be held at the Greater Fort Lauderdale/Broward County Convention Center on Friday March, 31 until Sunday April 2. This year's event will include collector cars previously owned by major personalities such as Donald Trump and Don Yenko, according to the company.
Read More
Topics: In the News