The end of the year is shaping up to be pretty busy for the heavy equipment industry. At IronPlanet, we have a large number of sales scheduled for December combined with a large amount of inventory in our two new formats - Make Offer and Truck Locator. It takes more than humans to create an efficient marketplace for this inventory. This is where machine learning comes in.
You may be familiar with the term and you are certainly familiar with the results. Machine learning drives everything from the results you see for a Google search, to the prices you get on Uber, to the news that appears in your Facebook feed. In my last post, I talked about using IronPlanet's data to build a more efficient marketplace. Well, in the past couple of months we have begun to implement machine learning approaches to bring these data capabilities to life in order to predict and impact pricing and sales outcomes.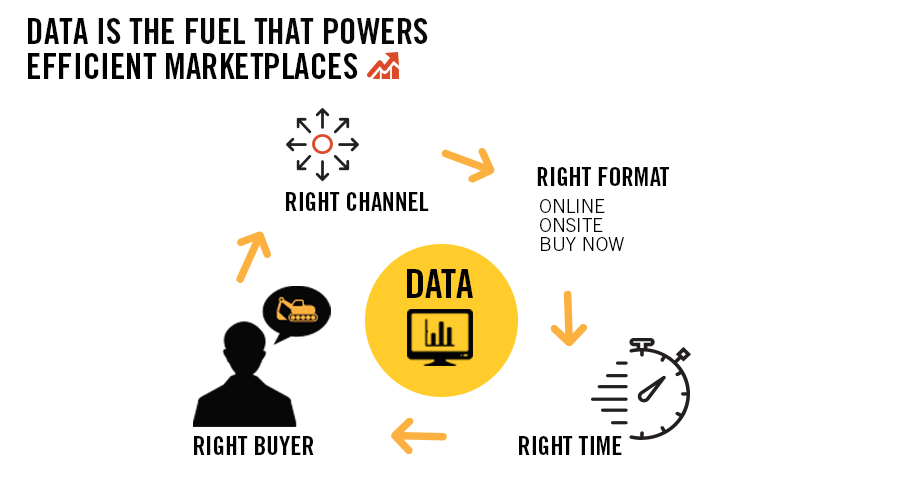 Let me give you a little insight into how an IronPlanet sale works and how machine learning impacts our weekly approach in three major areas.
First is understanding pricing. Every seller and every buyer has an idea or a sense of true market value for a piece of equipment. Other than buyer and seller sentiment, there are many factors that come into play - equipment type, age, usage, geography, seasonality - just to name a few of the hundreds of variables we consider on a regular basis. Multiply this by hundreds of categories, thousands of items and you can begin to see how difficult estimating market values by hand can be. This is where machine learning comes in. We build models to do this work taking into account all these variables, on all the items in our database as well as external data to gain an understanding of true market value so that we can set timing, opening bids and bid increments to optimize a sale.
Once the sale it set, we constantly monitor all the demand activity on each item (item views, priority bids, watch lists, etc). This is where our new algorithmic based predictive models come into play. You only have one shot when using auctions - the item will sell, it's just a matter of what price. This machine learning-based predictive model monitors activity on every item up for sale. It then projects the actual price the item is expected to achieve based on these variables and the time left until the sale. By comparing this to the predicted market value from above, we can identify items that will benefit from more demand and notify buyers accordingly by adjusting our marketing activities in near real time.
It is this last activity, where the final model comes into play. We are always looking to match the right buyer to the right piece of equipment and we have built another algorithm to help us do just that. All buyers have preferences. These include things like brand, equipment age, equipment type, and proximity to name a few. Using our new machine learning approach, we can now match probable buyers to most of the items we have for sale in a given week.
At the end of the day, there is nothing here that a human cannot do on a one-off basis. However, scaling this to thousands of items across hundreds of categories for sales that occur 2 to 3 times a week requires an advanced approach. Using our rich data, combined with our new machine learning capabilities and our IronPlanet industry experts, we will be able to do this at scale. Just another example where, in the words of Marc Andreessen, software is eating the world.
To learn more or to register for the webinar eBay to Excavators - Planning for Profit in the Digital Age (taking place Wednesday December 14th at 1pm EST / 6pm GMT) - click here.