Factors that can affect the value and durability of this machine.
If you're looking to buy, add or replace an articulated dump truck, see the selection available at Ritchie Bros. unreserved onsite auctions and for sale online at IronPlanet.com. But before you head out to inspect the machine you want, read our articulated dump truck inspection tips and buy with confidence.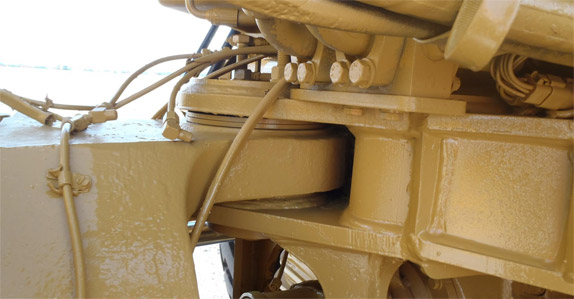 1. Excessive play in the hitch or hinge pins.
These common wear points can be quite costly to repair, particularly in terms of labor for the hitch as replacement requires splitting the truck.
To test if there is excessive play in the hinge pins, have someone stand at a safe distance behind the machine as you raise the box. If there is any play when the box stops it could indicate a problem developing.
Likewise for the hitch, have someone stand at a safe distance behind the machine as you tilt it from side to side. If the center articulation joint or steering cylinders have play the repair cost can run into thousands of dollars.
2. Brake wear.
Check if the truck has a retarder on it and it is working. If it's not working the operator may have been relying heavily on the service brakes and they could have excessive wear.
If the truck has a wet brake system you will not be able to test them without a load.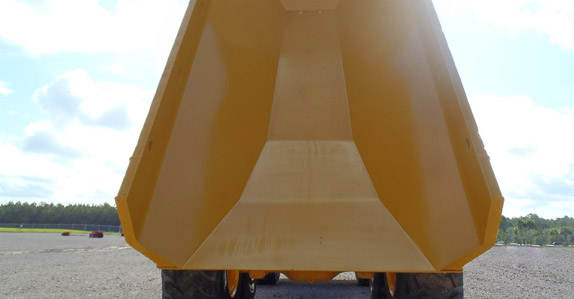 3. Box wear.
The box itself can often have a liner designed to help sticky materials fall out. Check to see if material is sticking inside the box. If it is, it may indicate that this lining needs to be replaced which could cost up to $15,000.
Look for sideboards at the top of the box. If they are present ask about the last application to get an idea if the machine was overloaded at some point.
4. Under the hood.
Look under the hood to get an idea how regular maintenance has been performed. Does it look like the oil and air filters have been replaced recently? Are all fluids clean and topped up? Are there date stamps indicating when maintenance has been performed?
Start the machine up and look for leaks once it warms up. If you can, put the machine under load, preferably uphill, to check for shifting issues or engine misfires.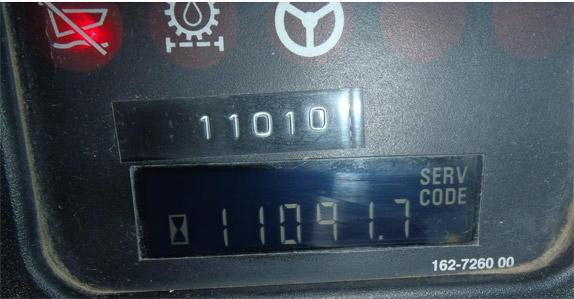 5. Hours.
The higher the hours the greater the chance that you will need to rebuild or replace worn components in the near future. Many components start to show wear between 10,000 and 20,000 hours while 5,000 hours is considered relatively low.
Find out if components have already been replaced, and when. Some typical wear points may already have been rebuilt or accounted for.
The tips above serve as a good starting point to help you research a potential used articulated dump truck. Above all, check the maintenance records if they're available, and have a qualified mechanic or expert inspect the truck if you have any doubts.
Find the articulated dump truck you need: search all articulated dump trucks being sold at Ritchie Bros. unreserved auctions, as well as trucks available every day on IronPlanet.