Debuts in Dallas-Fort Worth Cat Auction Services Construction Equipment Sale
at Texas Motor Speedway
Headlines a Week of 3,500 Items for Sale Across IronPlanet, GovPlanet, Leake Auto, Kruse Energy and Cat Auction Services sales


PLEASANTON, Calif. – IronPlanet®, a leading online marketplace for selling and buying used equipment and other durable assets, today announced IronPlanet® LiveStreamTM the next generation in online bidding for live on-site auctions. IronPlanet LiveStream builds on IronPlanet's leading online technology with new live on-site auction features for buyers who need to stay in the field, on the job, or who prefer the convenience of buying online.
"IronPlanet LiveStream is as close to being in the room with an auctioneer as an experienced buyer could want," said IronPlanet Chief Marketing Officer, Matt Ackley. "We've taken that live on-site knowledge and used our online marketplace expertise to provide a best-in-class experience that our 1.5 million registered users can tap into for any live on-site sale. What's important is that we've integrated our industry leading online bidding process, PriorityBidding, into the ring at a live sale."
With IronPlanet LiveStream bidders can:
Find out more about IronPlanet LiveStream.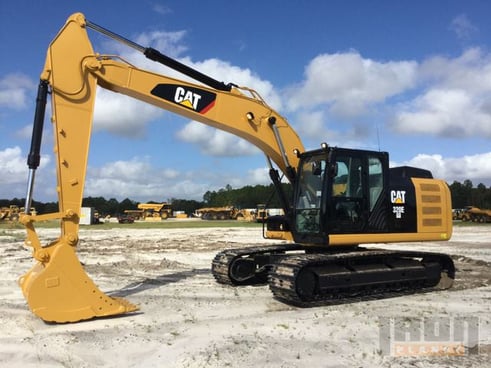 IronPlanet LiveStream Debuts in Dallas-Fort Worth on September 14, 2016
Cat Auction Services comes to Texas Motor Speedway for Second Sale this Year
Also in the Line-up for IronPlanet's "September to Remember"
GovPlanet's First Three-Day Sale: 9/13 – 9/15
IronPlanet's marketplace dedicated to selling federal, state and municipal equipment, is holding its first-ever three-day sale:
IronPlanet's Two-Day Online Featured Auction: 9/15 – 9/16
It's a September to Remember at IronPlanet with two full days of 2,000+ items for sale, featuring:
Kruse Energy Auctioneers goes to Duncan, Oklahoma: 9/14
Leake Collector Car Auction: 9/9 and 9/10 in Detroit
Look for IronPlanet's IronClad Assurance® equipment condition certification on equipment listed on IronPlanet, TruckPlanet®, GovPlanet®, and catauctions.com, which gives buyers the confidence to buy online knowing that they have an accurate representation of equipment condition.
More information for all of these events and IronPlanet LiveStream can be found at www.ironplanet.com.
About IronPlanet
IronPlanet is a leading online marketplace for selling and buying used equipment and other durable assets and an innovative participant in the multi-billion dollar used equipment market. Founded in 1999 to transform the global used equipment market, IronPlanet has built a database of more than 1.5 million registered users worldwide. IronPlanet connects buyers and sellers of used equipment with its exclusive IronClad Assurance® equipment condition certification and family of brands, including IronPlanet®, GovPlanet®, TruckPlanet®, Cat Auction Services, Kruse Energy & Equipment AuctioneersSM, allEquip® and Asset Appraisal ServicesSM. IronPlanet is backed by Accel Partners, Kleiner Perkins Caufield & Byers, Caterpillar and Volvo. For more information, visit www.ironplanet.com.