All IronPlanet's John Kearns knew when he first laid eyes on a mysterious Caterpillar tractor was that it came from Antarctica and that it was destined for the scrap heap.
Kearns, a former dozer operator for 10 years, originally thought he had a Caterpillar 14-A on his hands, but a quick web search couldn't confirm his suspicions. Upon deeper research throughout the antique Caterpillar community, he discovered that the machine in question was in fact one of 21 very-rare Cat SD8-LGP tractors manufactured in the 50s for cold-weather work detail.
The SD8-LGPs, which stands for Stretch D-8 Low Ground Pressure, were purchased by the United States military for "Operation Deep Freeze" – codename for a series of military missions to Antarctica and Greenland. In other words, if you need to push around some heavy ice and snow, these machines can handle the job.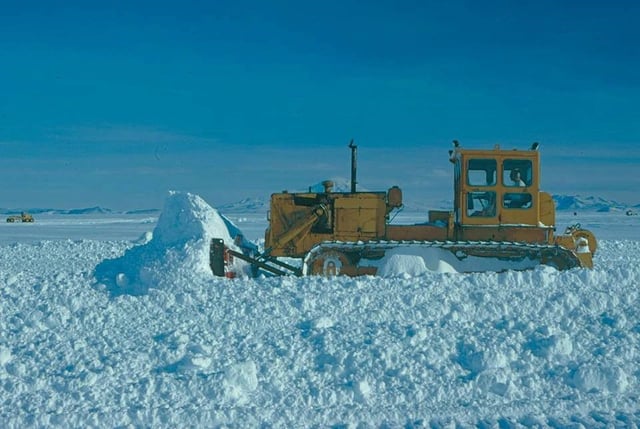 Buried in snow
Many of these specially-designed Cats – made between 1953 and 1959 – have been lost over time. Some lost in the ocean, buried in crevasses below the ice, sent to Greenland/Netherlands for a similar operation, and five were shipped to the SeaBees Museum in Port Hueneme, CA, including the Cat SD8-LGP nicknamed "Rebecca" which GovPlanet will be auctioning.
"I have heard that Rebecca was put out of service and was basically left in the boneyard and buried in snow for many years," John said.
Many of these machines were overhauled in New Zealand back in the 70s and retrofitted with after-market parts. In 1979, the National Science Foundation took over some operations at Camp McMurdo, an Antarctic research center, and Rebecca was resurrected again. Essentially, she avoided the New Zealand overhaul and is said to be the most original SD8-LGP in existence.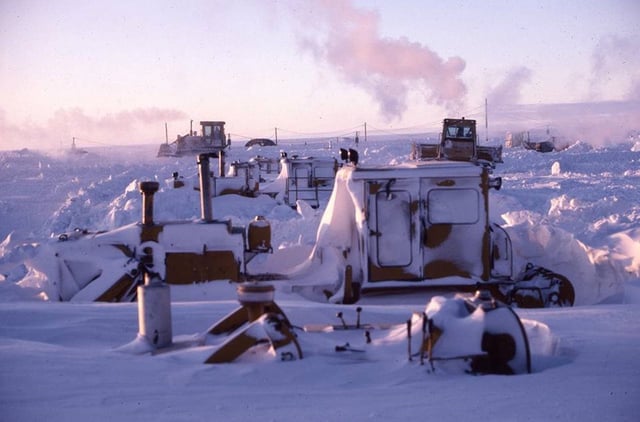 Back to life, ready for auction
Rebecca had not been in running condition since the early 90s, but when John called Noah Pestak, one of IronPlanet's top mechanics, Rebecca was fully operational again and ready to get back to work.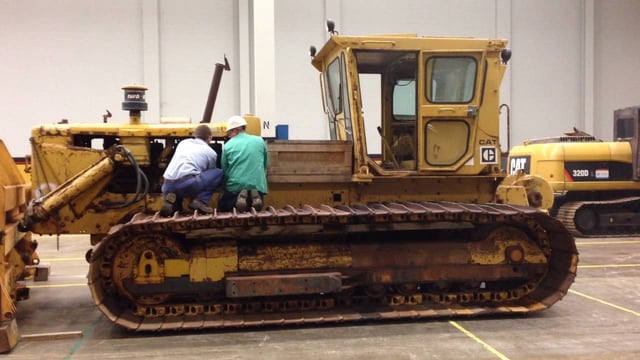 GovPlanet auction details coming soon…