Bobcat recently unveiled the UV34 and UV34XL -- its latest entry into the competitive utility vehicle space. These diesel UTVs are designed to tow trailers, transport crew, and haul materials, tools and equipment, while ensuring maximum productivity and performance at worksites, according to the company.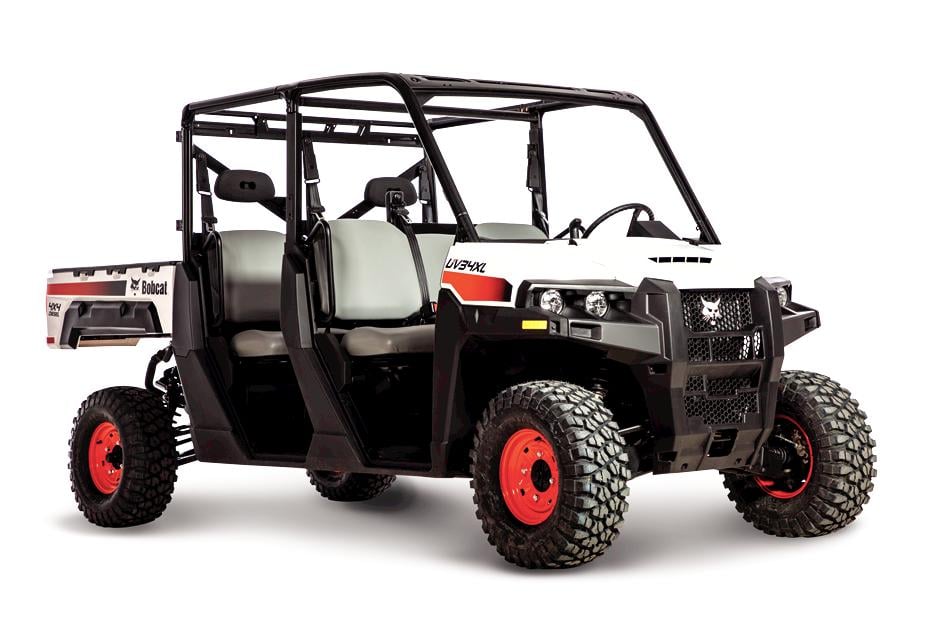 Bobcat has emphasized ride-quality this time around with a lower, wider cab opening, more in-dash storage and updated instrumentation, such as larger controls and gauges for higher visibility and ease of use. Compared to the standard model, the XL upgrades seating capacity from two to five passengers, allowing for more travel efficiency.
These latest models also launch with a redesigned chassis that offers improved durability through increased range of motion in the suspension, and extra ground clearance. Best of all, the reinforced chassis is modular meaning owners can customize their ride in multiple configurations. For instance, you can upgrade to an enclosed cab for colder climates.
Check the Specs: The UV34 and UV34XL possess 23.5 horsepower, 1,250 lb. cargo-box load capacity, a maximum speed of 35 mph, and impressive towing and hitch ratings of 2,500 and 250 lbs. respectively.
If you're in the market for a used utility vehicle, browse IronPlanet's selection of utility vehicles for sale today.