Every Wednesday, during our weekly online auction, GovPlanet finds new homes for the military surplus HMMWV Humvee Vehicles we sell. But we don't always get to hear about what happens to the vehicles after they're sold. Fortunately, customer Colin Gorman of Henderson, NV, was nice enough to share with us his experience and all the cool transformations he did to the HMMWV Humvee Vehicle he bought from GovPlanet. Here's Colin, in his own words, describing the sale process and the modifications he performed.
'Overall, I'm extremely satisfied ...'
"I placed a winning bid for my AM General M998A1 HMMWV Humvee Vehicle on March 22, 2017 on a truck out of San Antonio, TX. The bidding process went smoothly, and was easy to navigate, I submitted my documents and wired payment. Each step of the process was confirmed via email, which made it nice. My EUC cleared way before expected so I ended up hooking up my trailer and headed to TX to pick the truck up myself. When I arrived at our arranged pickup date/time, my GovPlanet representative met me at the storage lot, located the truck I had purchased, got it loaded up and I headed home.
"The process was easier and smoother than I anticipated. Since I've owned it, the HMMWV Humvee Vehicle has undergone some transformation with some parts sourced from the civilian variant parts bin to give it the look it has today. Overall, I'm extremely satisfied with the truck and how it has turned out. This vehicle gets TONS of attention, and it's an awesome feeling to own a piece of American History. It's also a fun project for my kid and I, we spend lots of time building, modifying, and improving this truck. The time and money spent on this vehicle is all worth it when we take it out to the desert and I see a big smile coming from my 'co-drivers' face."
Before: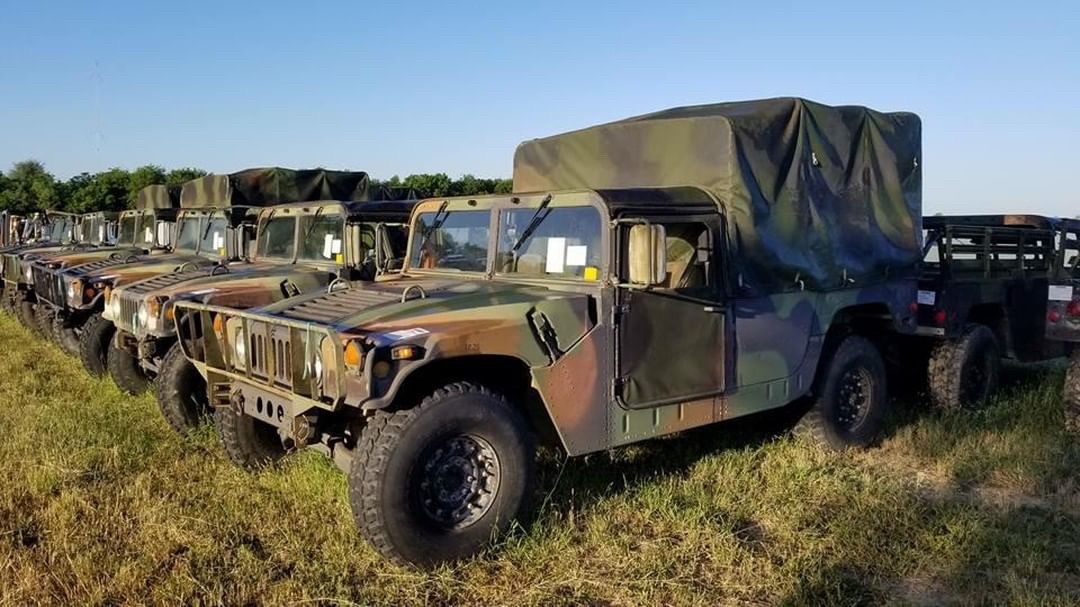 After:
Modifications to his HMMWV Humvee Vehicle:
AM General H1 Civilian Brush Guard
AM General H1 Full doors
AM General H1 Civilian Wagon Top
AM General H1 Tan Interior
Smitty Built Black Vinyl Seats
Method Race Wheels 20" Con-6 Rims
Toyo Open Country 38x12.50R20 M/T Tires
For more photos of Colin Gorman's HMMWV Humvee Vehicle, check out his Instagram account and be sure to follow GovPlanet while you're there. To purchase a HMMWV Humvee Vehicle of your own, go to GovPlanet.com and see the selection available at our upcoming auctions.