For the past three years, our GovPlanet marketplace has been helping the U.S. Defense Logistics Agency (DLA) sell thousands of its surplus assets. After seeing consistently strong returns, the DLA has extended its contract with GovPlanet until at least September 2018.
"We sell hundreds of items per week for the DLA through our GovPlanet marketplace, including construction equipment, trucks, trailers, Humvees and more," said Greg Owens, Group President, New Sectors & Ventures, Ritchie Bros.
"Prior to their contract with us, the DLA sold all their surplus assets—boots, ammunition cans, uniforms, equipment, etc.—to one general sales company, resulting in low returns. By selling through GovPlanet to our massive database of buyers, the DLA has achieved as much as 300 percent higher returns on their assets."
Since the initial contract was signed with the Defense Logistics Agency in 2014, GovPlanet has sold more than 43,000 items for the agency, including 10,000+ Humvees, 4,700+ utility trailers, and 4,100+ cargo trucks.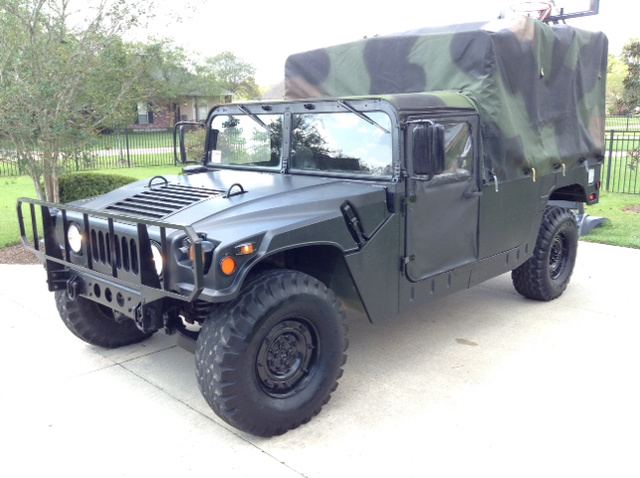 GovPlanet adds Defense Contract Management Agency to its client list
GovPlanet was also recently selected by the Defense Contract Management Agency (DCMA) to liquidate surplus industrial equipment for both its Eastern and Western regions. With the new contract, GovPlanet has the opportunity to expand to other DCMA regions.
The DCMA is the Department of Defense (DoD) agency that works directly with defense suppliers to help ensure that DoD, federal, and allied government supplies and services are delivered on time, at projected cost, and meet all performance requirements. The DCMA directly contributes to the military readiness of the United States and its allies.
"Our GovPlanet marketplace has only been in operation for three years, but is already providing great benefits for many government agencies," said Greg. Having both the DLA and DCMA as clients shows confidence in our platform and the value it can provide more public-sector entities across the United States and around the globe."
Each week, on average, GovPlanet draws close to 90,000 attendees to its online auctions. Items sold on GovPlanet come with IronPlanet's exclusive IronClad Assurance® equipment condition certifications, which give bidders the confidence to buy online.