People tend to take water for granted. When we turn on the shower or hold our Brita pitchers up to the faucet, we usually anticipate clean, cool water to pour out as if by magic. Most of the time the water does just that, all without giving a thought towards the hard work and engineering that goes into transporting, cleaning and delivering it into our homes and businesses. But what happens when we reach for our sink and the water we expect comes out undrinkable or not at all?
At the Florida Rural Water Association, water is more than business -- it's a service
For those without the know-how or resources to solve these water related problems on their own, nonprofits and NGOs like the Florida Rural Water Association (FRWA) are there to ensure that our water keeps flowing, and flowing freshly. Since 1979, FRWA has been providing training, technical assistance, consultations and legislative advice to members, local governments and water service providers throughout Florida. Now with over 30 staff members, decades of experience and a vast array of combined professional resources, the FRWA has become a leading organization for all water and wastewater services in the region.
We spoke with the FRWA recently and they told us all about how they're providing disaster relief across the southeast using generator sets purchased directly from GovPlanet!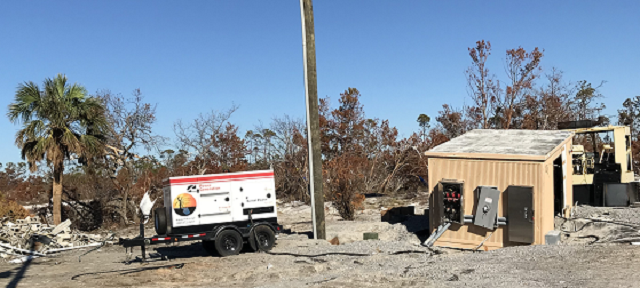 After a natural disaster, the FRWA steps in to provide power.

FRWA turns to GovPlanet for high-quality generators
In addition to providing daily assistance with routine water maintenance, as a part of the Florida Water-Wastewater Agency Response Network, the FRWA is also involved with emergency situations across the Southeast like hurricanes and floods. We reached out to FRWA's Executive Director Gary Williams, who has been helping Florida communities build and maintain high-quality water systems for nearly 30 years and knows all about providing emergency services for these high-impact disasters.
While the FRWA team doesn't focus on emergency situations year round, they are continuously preparing for their arrival by stocking up on critical equipment in order to act swiftly when natural disasters strike.
"Emergency response is not our primary mission, but when a widespread emergency occurs it becomes a main priority," said Gary Williams.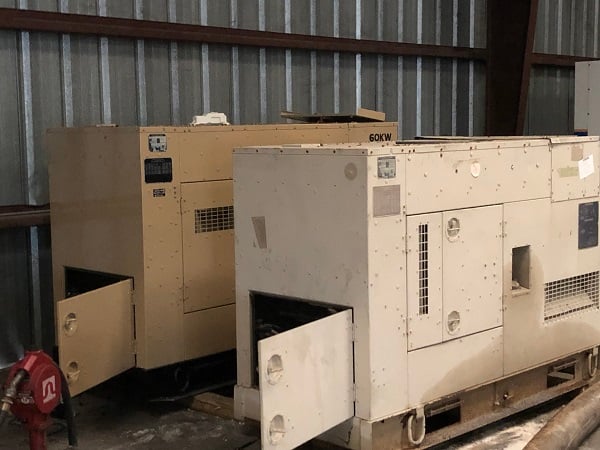 Two GovPlanet generator sets await distribution at the FRWA warehouse.
That's when Gary turns to GovPlanet. One of the main ways FRWA assists with disaster relief is by providing generator sets to locations without power, like wells, water treatment centers and pumping stations. During a hurricane, power outages at both private and municipal levels can often result in contaminants entering the water supply, making it unsafe to drink. By getting reliable power out to these places in need, the FRWA helps citizens affected by natural disasters return to normal life as quickly as possible.
Utilizing the Watch List feature on IronPlanet and GovPlanet, Gary checks in on generator set options weekly in order to find prospects that are regional, in good working condition and within his budget. Gary favors the military surplus generators on GovPlanet in particular because they are portable, compact, reusable and can be daisy-chained together to meet a wide range of power requirements. You can also expect generators from the military to be better maintained than commercial generator sets purchased off the streets, Gary explained to us, making the GovPlanet inventory uniquely advantageous for those in need of equipment that is both affordable and dependable.
Most of all, Gary appreciates GovPlanet's upfront approach to selling used equipment. Since GovPlanet listings come with accurate, up-to-date photos, Gary knows exactly what to expect when purchasing equipment, like generator sets. If an item has any damage, Gary can see its condition ahead of time and factor that into his purchasing decisions. This trust is what allows the FRWA to be confident in its purchases and quickly get back to helping those in need of their specialized expertise. For those unconvinced, be sure to keep an eye out for our IronClad Assurance for that extra layer of "what-you-see-is-what-you-get" quality protection.
When asked how he might recommend GP to a colleague, Gary commended GovPlanet's quality equipment and fantastic buying process but stated, "I don't really want to tell other people about you so they don't bid against me!"
Your secret is safe with us, Gary. Your secret is safe with us.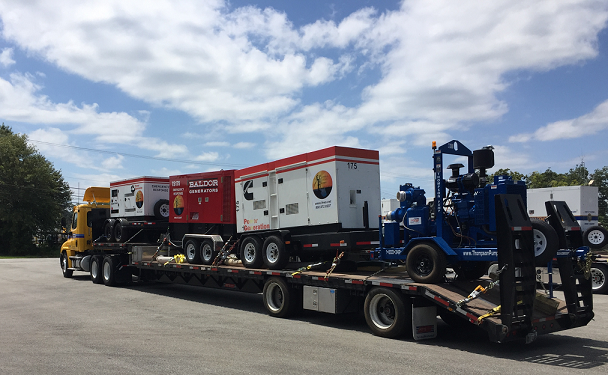 The FRWA gets to work delivering generators sets to those in need.
Head over to GovPlanet.com to buy, bid or make an offer on high quality government surplus equipment at an affordable price, including containers, water pumps and used generator sets for sale.