Bill Carnes has been in the underwater construction business for decades. It's a niche industry, requiring specialized equipment and highly skilled workers. So, when it came time to retire, he was concerned about how best to sell all their equipment.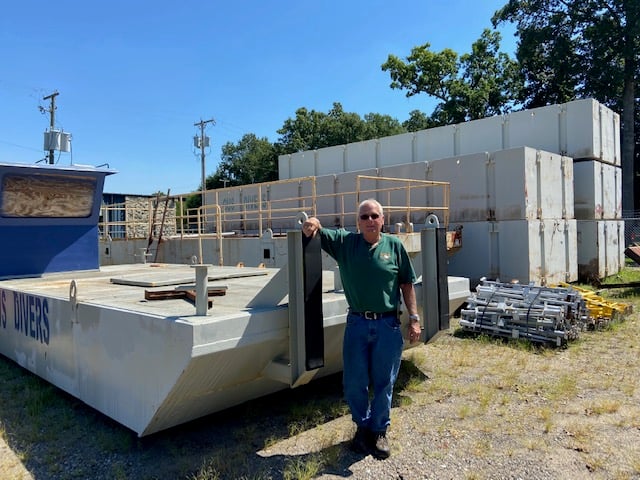 "I had purchased a few pieces of equipment from Ritchie Bros. before, so I knew they sold some of the equipment we use," said Bill. "I also had a few friends who had sold with Ritchie Bros., but I wasn't convinced until I met Todd Payne, the local Ritchie Bros. sales rep. His professionalism and attention detail confirmed Ritchie Bros. was the right way to go."
Bill started his own welding company, BC Welding, 40 years ago and then opened GUS Diving approximately 10 years later as they began specializing in underwater contracting. Together the companies worked on jobs all over the east coast and enjoyed decades of success.
"Unfortunately, divers have become increasingly harder to find and the work isn't as plentiful as it once was," said Bill. "My son now runs the welding side of our operation, but we decided to close the diving side and sell all the assets in one go with Ritchie Bros."
Ritchie Bros.' equipment inspectors came in to photograph and collect info on every piece of Bill's equipment so they could describe and market it all correctly.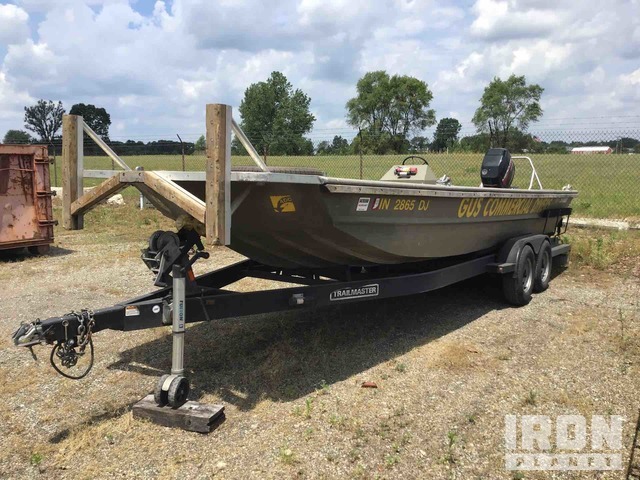 "After the inspectors were done, Todd took the time to go through every piece with me to make sure the descriptions were accurate. It's a niche industry, so it's important to get it right," said Bill. "I thought we might get $15,000 to $20,000 for each of our five barges, but when Todd said we could get over $30,000 each, I was excited!"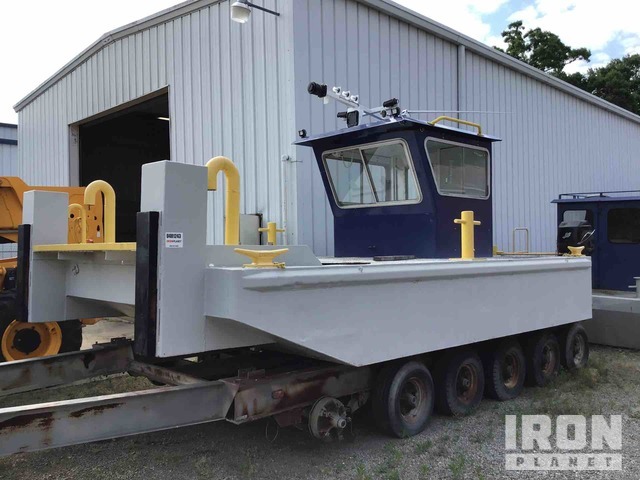 All items were sold through Ritchie Bros.' IronPlanet solution, where items are sold straight from the owner's property to online buyers all around the world.
"I was nervous watching the auction—especially with it being unreserved—but those worries went away when I started seeing the results, and bids coming in from Mexico and Nigeria. We even had one item with 66 bidders!" said Bill. "It's clear no one can market your equipment like Ritchie Bros."
Bill continued, "Beyond the results, it was great working with the people at Ritchie Bros. They don't pretend to know everything about your industry—they listen, and they deliver. I don't know how Ritchie Bros. trains it's people, but they're magnificent and I wouldn't hesitate to recommend them to anyone."
Sales highlights from Bill's auction include:
A 40 ft. x 10 ft. x 5 ft. Poseidon barge sold for US$31,500
An Assembles push barge sold for US$27,500
A 2006 24 ft. Jon Boat with a T/A trailer sold for US$19,600 (received 220 bids!)
Need to sell equipment? Contact us today to find out how we can help you.