Mike and Helen Faulkner have been farming and ranching their whole lives—on a fourth-generation farm in Gooding, Idaho. Seeing an opportunity in the market in 1992 the couple started a harvest chopping business that quickly grew to become one of the largest in the area.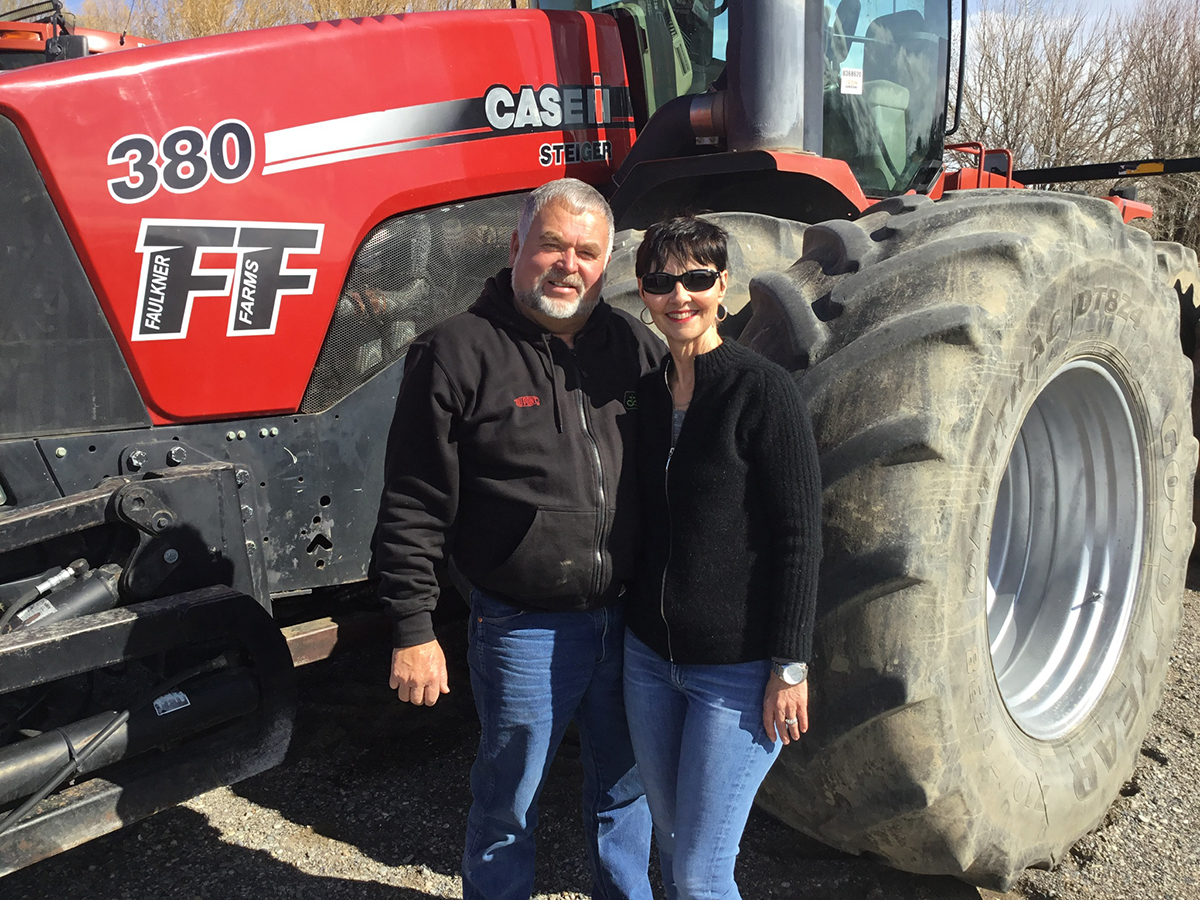 In 2019, after 26 years in the business, Mike and Helen decided to slow down so they could travel more. And, after years of buying with Ritchie Bros., approached the company with the opportunity to sell their 60-piece fleet.
"We knew Ritchie Bros. could market our equipment to the world, which was important because our local market isn't very strong right now," said Michael Faulkner. "We still run sheep and cattle on our farm so didn't want a whole bunch of people on our property for a live auction so decided to sell through Ritchie Bros.' weekly featured IronPlanet auction."
The Faulkner's equipment, which featured a mix of farm equipment and trucks, was listed and sold in the March 27, 2019 IronPlanet auction.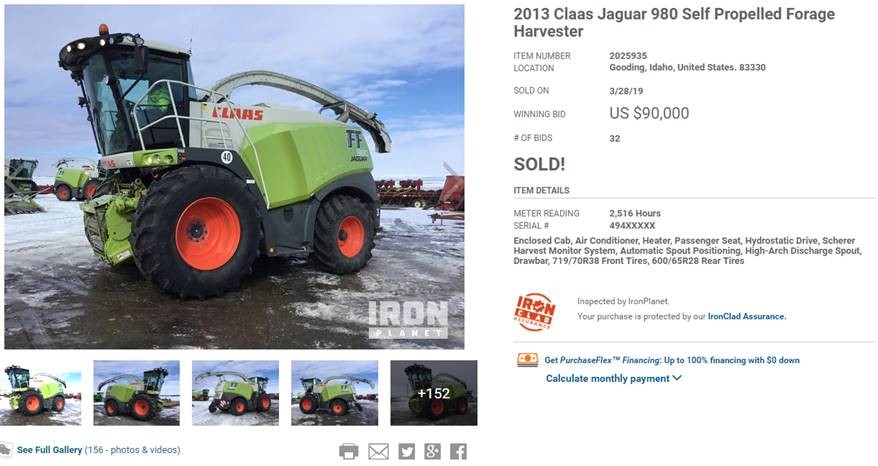 "We were impressed with the professionalism of all the people we worked with at Ritchie Bros," said Helen Faulkner. "They invested a lot of time in getting our inventory ready for auction day. Our salesman Abe Roessler was especially great to work with—he was knowledgeable, pleasant, and quick to follow-up on any items needing attention."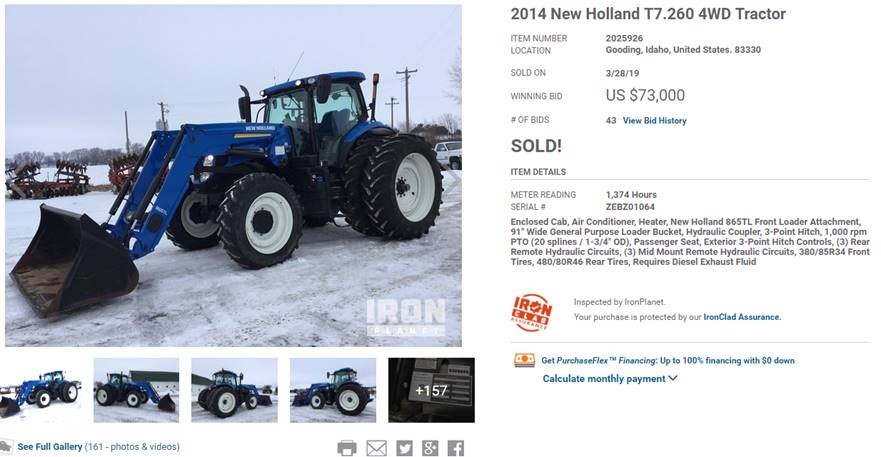 Sales highlights in the auction included a 2013 Claas Jaguar 980 self-propelled forage harvester for US$90,000; a 2016 Ovbo 334 triple-merger rake for US$85,000; a 2014 New Holland T7.260 4WD tractor sold for US$73,000; and a 2016 John Deere W235R swather/windrower sold for US$72,000.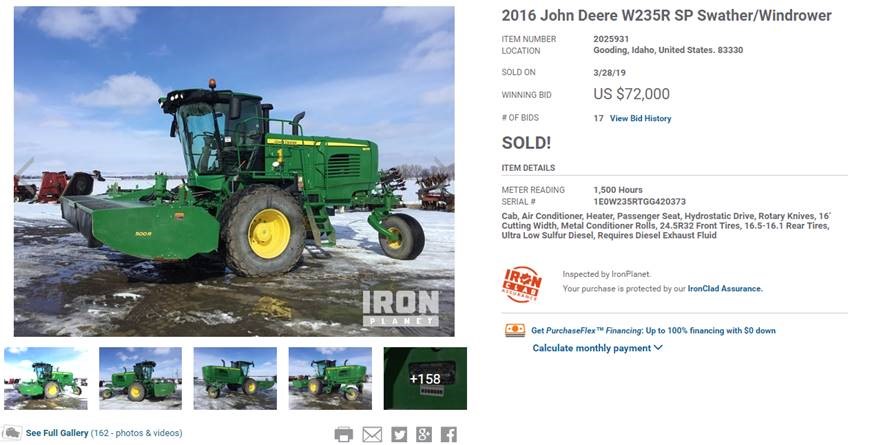 "We were impressed with the number of views and bidders the auction attracted," said Mike. "And very pleased with the results, which ended up $70,000 over our target amount! Overall, we couldn't have asked for a better experience."
To learn more about selling, visit IronPlanet for details.