This week in interesting industry headlines:


Wisconsin's Century-Old Model of Forestry Comes Under Pressure [Milwaukee Journal Sentinel]
"For more than a century, family-supporting jobs have grown on trees in Wisconsin.
Not a smattering of jobs, but the most private-sector jobs the state has ever known: jobs in logging, lumber, furniture making, pulping, papermaking and the printing presses for the nation's books, magazines and catalogs. If employment linked to forest products represented a single sector, Wisconsin would have the largest in the nation." Read more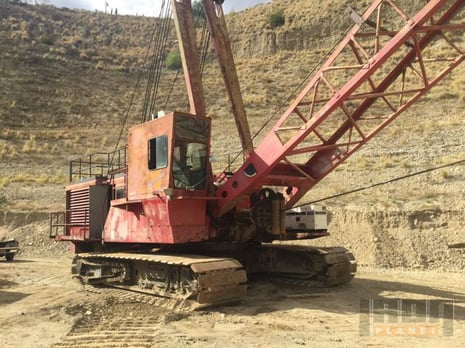 PBS Sheds Light On Oil And Gas Industry's Methane Problem—And Solutions [Breaking Energy]
"In case you missed it, PBS NewsHour recently took a close look at an issue EDF has been deeply involved in: oil and gas methane emissions.
PBS captured what many across the country have experienced for years – frustration with a significant waste and pollution problem. U.S. oil and gas drillers emit millions of tons of methane into the air every year. This pollution increases global warming and deteriorates air quality. As impacted rancher Don Schreiber in Gobernador, New Mexico told the reporter, the problem is "sobering."" Read more

Supervisors Approve Hard-Fought Oil and Gas Plan [The Bakersfield Californian]
"A landmark plan to streamline Kern oil and gas permitting won unanimous approval Monday by the county Board of Supervisors, capping an intensive, three-year process giving petroleum producers unprecedented regulatory certainty in exchange for costly new measures intended to reduce the industry's local footprint." Read more

Cranes Dominate London Skyline as Office Construction Rises by 18% [The Guardian]
"Technology, media and telecoms companies driving demand as construction firms in capital enjoy busiest period since 2008 financial crash.
Construction work in central London is at its highest level since the financial crisis as the technology industry drives an economic boom in the city." Read more

The TPP's Impact on Agriculture, Explained in 6 Products [Vox]
"Agricultural products have always been one of America's major export industries, and improving American farmers' access to foreign markets was a key negotiating objective for the United States in putting together the Trans-Pacific Partnership. At the same time, no domestically focused agriculture industry is cheering the TPP as an unmitigated victory. But the most powerful domestic industries in particularly rich TPP countries fared a lot better than others. Read more

Bullock Says Investments in Montana Agriculture Paying Off [Examiner.com]
"About the only thing missing from the success of Montana's agriculture industry is farmers and ranchers, Gov. Steve Bullock told the Montana Farm Bureau Federation.
"The average age of a Montana farmer is 60," Bullock told the roughly 400 federation members on Monday morning in Missoula. "We all know that there needs to be a new generation that takes over the family farm, and there are more jobs in agriculture every year."" Read more

Mining in Space Could Cost Less Than a Gas Plant [Salt Lake Tribune]
"Getting a mine up and running on the moon or an asteroid would cost less than building the biggest gas terminals on Earth, according to research presented to a forum of company executives and NASA scientists." Read more

Mining Skills Not Keeping Up with Technology [Moneyweb.co.za]
"Mining education is not keeping up with technology, says professor Fred Cawood, director of the Wits School of Mining Engineering. He was responding to Moneyweb questions relating to Gold Fields' CEO Nick Holland's suggestion that in the mine of the future mechanisation was not only necessary for the industry's survival, but inevitable." Read more