Marketplace-E offers sellers more control over price and process.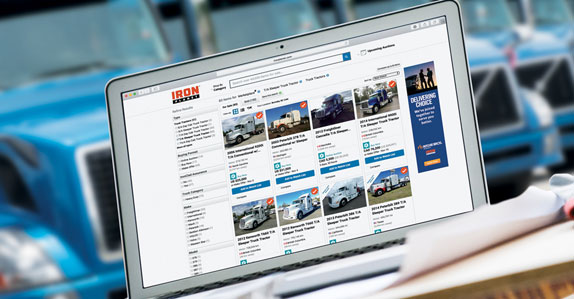 After soft launching in late 2017, we're officially introducing Marketplace-E – our newest online buying and selling solution. Complementing our onsite unreserved auctions and online-only auctions through IronPlanet, Marketplace-E offers sellers increased control over price, location, and timing, while providing buyers access to more equipment available to purchase right away.
Watch the video to see why Marketplace-E can work for you:
The Marketplace-E model – three buying and selling options.
Our customers, for a variety of reasons, sometimes need more control over the selling price and process of their assets. With Marketplace-E they will get the control they need, while still benefiting from Ritchie Bros.' marketing and expansive global buyer network. Here's your three options:
Make Offer: List equipment online and let potential buyers submit offers, then negotiate with potential buyers to reach an agreement.
Buy Now: List equipment online at a fixed, buy-it-now price; like a basic e-commerce transaction. Once the item is purchased, the listing is closed.
Reserve Price: An online listing with a minimum/reserve price. The item will not sell until the reserve is met. The seller minimum is protected, but the potential highest selling price is not capped.
Webinar: Learn how Marketplace-E can help your business.
We're hosting a webinar on April 9 withMatt Ackley, Ritchie Bros.' Senior Vice President, Product Management & Digital Marketing. This 30-minute, interactive webinar will walk through how Marketplace-E is designed to help customers and their businesses by providing increased control over the selling price and process of their assets. Register for the webinar here.