IronPlanet Lands First European Customer for Cloud-Based Platform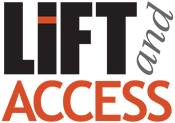 IronPlanet, a leading online marketplace for selling and buying used equipment and other durable assets, has announced that APSV, the long-established U.K. supplier of ex-MOD and ex-PLC construction equipment, plant and trucks, has become its first European customer to use the new Marketplace Direct platform. Marketplace Direct lets sellers of larger equipment self-list the machinery they want to sell.
Read full story HERE.