Ritchie Bros. has been helping Australians buy and sell construction, mining, transport and agricultural equipment for more than 20 years.
After acquiring IronPlanet, the fast-growing, innovative, online marketplace for equipment and other durable assets, earlier this year, Ritchie Bros. wanted to expand the brand and its convenient service to Australian customers as soon as possible.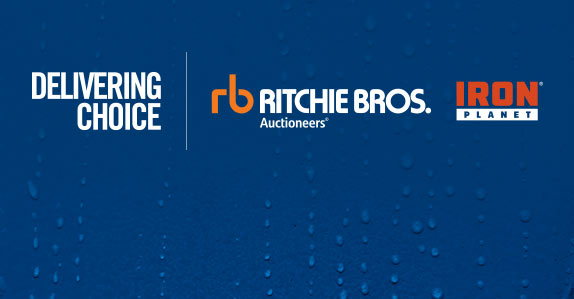 Ritchie Bros. brings new sales channel to Australian market.
Complementing Ritchie Bros.' onsite auctions, IronPlanet's online-only marketplace offers new benefits to Australian customers, including selling without transporting items to a centralized location and the ability to sell items for a fixed price, negotiate offers or set a reserve. IronPlanet also offers a world-class inspection service that gives buyers confidence to buy online, sight unseen.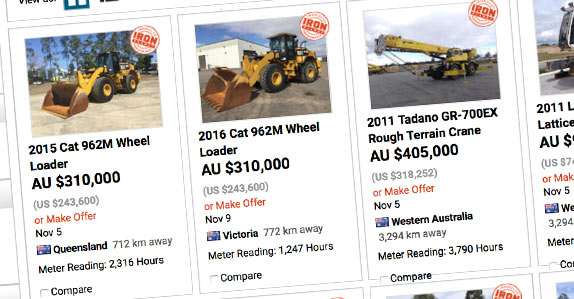 "We are excited to bring the IronPlanet marketplace to Australia," said Richard Tucker, Ritchie Bros.' Director, Operations, Asia-Pacific. "Since IronPlanet launched in North America 18 years ago it has grown to become a leader in online auctions and marketplaces, with 1.9 million users globally."
A true multichannel solution in Australia.
"By introducing IronPlanet we're now offering a true multichannel solution in Australia, with options for customers to sell, buy and list equipment when, where and how they want, whether onsite or online," added Richard.
"We believe IronPlanet will be very beneficial for all Australians, but especially those located in cities like Sydney and Perth that are located further away from our permanent sites in Brisbane and Geelong."
"Today we are dealing with customers who are much more comfortable with the online sales experience. Last year approximately 49 percent of the equipment sold in our onsite auctions was sold to online buyers."
One-stop-shop for all asset management and disposition.
Buyers can virtually inspect items online and review detailed inspection reports completed by qualified inspectors. Equipment sold through IronPlanet is backed by the company's IronClad Assurance, guaranteeing the accuracy of the inspection report on each item sold.
"Our goal is to provide a one-stop-shop for all asset management and disposition. As well as offering equipment buyers the largest selection of equipment available anywhere in Australia," said Richard.
Ritchie Bros. solutions in Australia now include:
IronPlanet's reserved online marketplace: flexible online auctions offering customers the choice of selling assets at a fixed price, negotiating offers, or setting a reserve (minimum) price. Equipment is not required to be transported to a central location prior to being sold.
IronPlanet's monthly online featured auctions: regular online-only, unreserved monthly auctions. Equipment is not required to be transported to a central location prior to being sold.
Ritchie Bros. Auctioneers' unreserved onsite auctions: full-service, unreserved auctions with a live auctioneer and real-time online bidding. Equipment is stored at, and the auction is held at, a central Ritchie Bros. auction site. There are approximately 8 – 10 onsite auctions held in Australia each year.
For more information, visit IronPlanet.com and RBauction.com.