IronPlanet Continues Investment in Machine Learning Hiring Prominent Harvard and Stanford Educated Industry Leader
IronPlanet®, a leading online marketplace for selling and buying used equipment and other durable assets, today announced that Ken Calhoon has been named Vice President, Data Analytics and Machine Learning. Calhoon comes to IronPlanet with over 30 years of experience helping technology companies grow through strategy and implementation based on data analytics and machine learning. Calhoon has held key roles with companies such as eBay, Forrester Research, Inc., Mitsubishi Electronics as well as Bain & Company. With its ever-increasing focus on data analytics, Calhoon offers IronPlanet a wealth of business experience and advanced degrees, including an M.B.A. from Harvard and a Graduate Certificate in Data Mining and Applications from Stanford University.
"Data science and analytics is foundational to building efficient marketplaces and providing our valued customers with the best solutions to meet their varied heavy equipment needs," said Matt Ackley, IronPlanet CMO. "With his proven record of success, we are excited to have Ken Calhoon lead these efforts. His expertise will help ramp our data analytics and machine learning capabilities to further unlock the power of our online approach."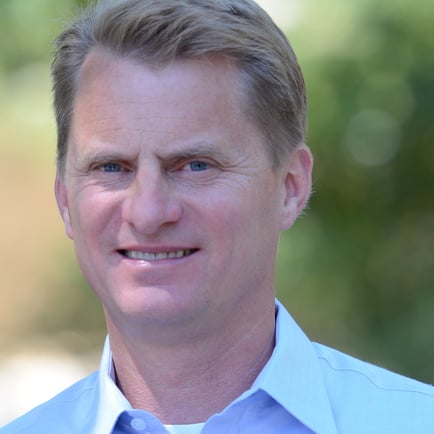 At IronPlanet, Calhoon is responsible for increasing the company's analytics and artificial intelligence efforts, further expanding its advanced, data-driven technology platform. In this role, Calhoon is applying business and data analytic expertise to improve online and onsite event performance identifying key data-based performance drivers across IronPlanet's marketplaces and delivering ever-improving equipment recommendations to both buyers and sellers.
"IronPlanet is a proven technology leader in online and onsite used heavy equipment marketplaces. With its aggressive efforts to lead the industry in data science I am excited to take on this new role," said Calhoon. "I look forward to using my experience and deep data background to help IronPlanet accelerate growth through data and machine learning."
Calhoon was most recently Vice President/Consulting Director, Digital Business Consulting at Forrester Research, Inc., where he built a new Digital Business Consulting practice that delivered over 80 projects to financial services, retail and B2B clients. Calhoon provided a highly analytic and research-driven consulting approach to delivering digital business transformation strategy, international market-entry strategy, market-size forecasting and research-based client white papers.
Previously, Calhoon was Vice President International and Vice President International Trust and Safety at eBay, where he helped to build and lead two global teams that supported eBay's revenue growth from $431M in 2000 to $7.7B in 2007.
Calhoon also held previous roles with OES Equipment LLC, Mitsubishi Electric and Bain & Company.
About IronPlanet
IronPlanet is a leading online marketplace for selling and buying used equipment and other durable assets and an innovative participant in the multi-billion dollar used equipment market. Founded in 1999 to transform the global used equipment market, IronPlanet has built a database of more than 1.6 million registered users worldwide. IronPlanet connects buyers and sellers of used equipment with its exclusive IronClad Assurance® equipment condition certification and family of brands, including IronPlanet®, GovPlanet®, TruckPlanet®, Cat Auction Services, Kruse Energy & Equipment AuctioneersSM, allEquip® and Asset Appraisal ServicesSM. IronPlanet is backed by Accel Partners, Kleiner Perkins Caufield & Byers, Caterpillar and Volvo. For more information, visit www.ironplanet.com.