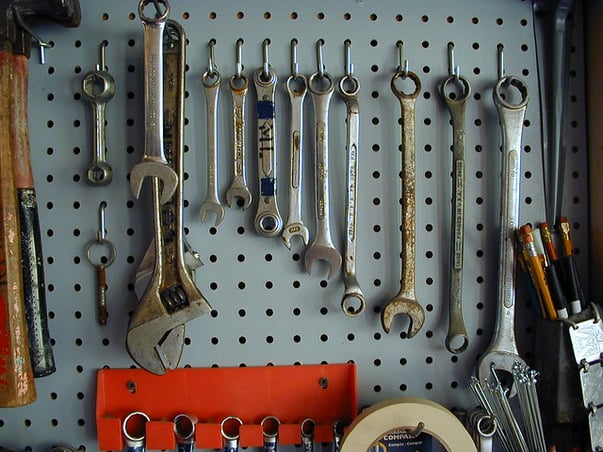 John Deere hopes to reduce its service technician labor shortage by implementing a new apprenticeship program through the U.S. Department of Labor, the company announced just last week.
Designed to welcome, acclimate and train newcomers, this initiative compliments John Deere's existing TECH programs at Agriculture & Turf and Construction & Forestry dealerships nationwide. Perhaps most importantly, the program touts an 'earn-while-you-learn' ethos, meaning that recruits will be able to earn and increase their income as they develop additional skills on the job. This is welcome news for those hunting for a great opportunity to step into the business!
As construction industry insiders are well aware, bringing new talent into the fold is a constant challenge for companies like John Deere, where service technician positions in particular have gone long underfilled. John Deere hopes the hands-on approach and enticing incentive structure of the new program will attract a large number of participants, especially in rural areas where new technicians are needed most.
In short, the program partners John Deere dealerships with local organizations like community colleges, economic development groups, foundations and workforce development boards in order to find recruits. Successful applicants are then matched to a particular John Deere TECH program through their dealership, either Agriculture and Equipment Technician or Heavy Construction Equipment Mechanic, or can select from a number of additional occupations including sales professional, parts professional, accountant and more.
Lastly, recruits are then paired with a master-level expert, who mentors the apprentice through the program, in their chosen field. This ensures a personal learning environment, giving students the opportunity to not only receive on-the-job training but high-quality instruction that is tailored to their goals. In order to monitor skill development, students' progress is tracked in state or federal databases, ensuring that high standards and program guidelines are met. Completion of the program will earn apprentices a nationally recognized journeyworker certificate, according to John Deere director Grant Suhre.
On top of germinating the next generation of essential employees and reducing the financial cost of turnover, the federal Registered Apprenticeship Program offers tax incentives for companies looking to join in on developing new talent. You can learn more about joining the program at Jobs for The Future or explore the specific opportunities described here at your local John Deere dealership.
Now that you have fresh blood on your team, it's time to head over to IronPlanet.com where you can find great deals on used John Deere farming equipment, wheel loaders, excavators and motor graders for sale.