Frac Equipment Drives Kruse's One-Day Record


ODESSA,TX. – March 23, 2016 – Kruse EnergySM, an IronPlanet® marketplace, today announced a one-day record at its Midland, Texas, auction that drove the company's gross merchandise volume (GMV) sold to surpass $1.0 billion since mid-2005, when the company was formed. The first day of the auction, February 17, was a one-day company record, selling more than $25.8 million primarily in frac equipment. Major frac companies were among the many buyers driving strong demand.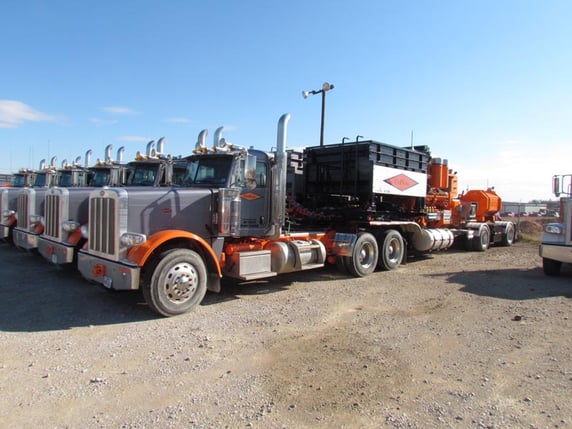 "This sale exceeded all expectations given the challenging oil and gas conditions," said David Long, senior vice president, IronPlanet and president, Kruse Energy. "We had great equipment and the career professionals who know how to sell in all kinds of market conditions, including the current dispirited oil and gas marketplace. Once again, we've proven that our onsite auction setting combined with our global online reach is the way to get the best results."
Kruse specializes in oilfield service equipment auctions that are held live and online, and attract buyers from all over the world. Approximately 570 people registered to bid on equipment in the Midland auction. The equipment was available in advance for inspection by prospective buyers and was located in seven different equipment yards: Houston, Odessa, Weatherford and Sonora, TX; Liberal, KS; Cambridge, OH; and, Searcy, AR.
Upcoming Auction
Kruse Energy's next auction will be on Thursday, March 24 at 9:00 A.M. CT.
Location: Hilton Garden Inn Midland
1301 North Loop 250 West
Midland, TX
For more information on equipment and details please visit: www.kruseenergy.com
About Kruse Energy
Kruse Energy is an IronPlanet marketplace and is well-known as a leader in selling both used and new oil and gas equipment around the world. Kruse became part of IronPlanet in November 2014. www.kruseenergy.com
About IronPlanet
IronPlanet is a leading online marketplace for selling and buying used equipment and other durable assets and an innovative participant in the multi-billion dollar used equipment market. Founded in 1999 to transform the global used equipment market, IronPlanet has built a database of more than 1.4 million registered users worldwide. IronPlanet connects buyers and sellers of used equipment with its exclusive IronClad Assurance® equipment condition certification and family of brands, including IronPlanet®, GovPlanet®, TruckPlanet®, Cat Auction Services, Kruse EnergySM, allEquip® and Asset Appraisal ServicesSM. IronPlanet is backed by Accel Partners, Kleiner Perkins Caufield & Byers, Caterpillar and Volvo. For more information, visit www.ironplanet.com.