Known as an industry-leader when it comes to heavy equipment auctions, Ritchie Bros. is hitting the gas in the collector car auction world. Leake Auction Company, an Oklahoma-based collector car auctioneer established in 1972, is joining the Ritchie Bros. family.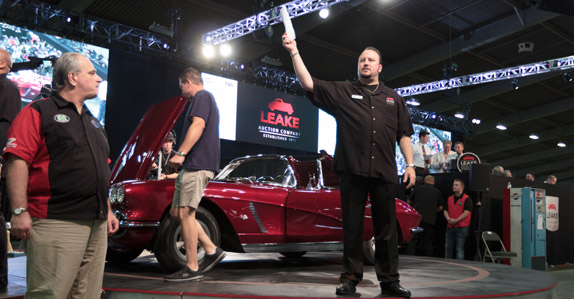 "Ritchie Bros. continues to expand and bring its professional auctions to other sectors and asset categories," said Greg Owens, Group President (New Sectors & Ventures), Ritchie Bros. "Ritchie Bros. has had success selling collector cars through its live unreserved auctions for years—we know there is significant customer overlap between our industry and the collector car auction sector."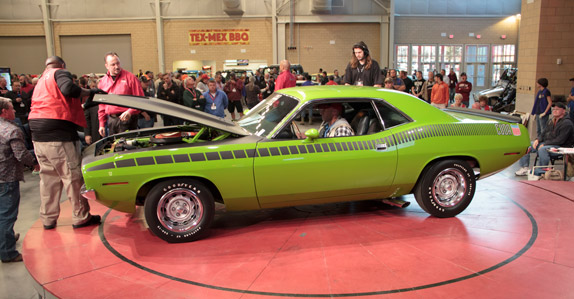 Vintage car auctions in person, by phone or online.
Leake currently conducts auctions primarily in the Oklahoma and Texas regions, with bidding available in person, by phone and increasingly online. The company is family owned and operated—all employees at the company, including Richard and Nancy Sevenoaks, will be retained as part of the acquisition and handle day-to-day operations going forward.
And since Leake has been utilizing IronPlanet's online bidding software for two years, the union with Ritchie Bros. is a natural fit.
"We are thrilled to be a part of the Ritchie Bros. organization," said Richard Sevenoaks, President of Leake Auction Company. "We know they operate with the highest level of integrity and professionalism. With their expertise in auctions and geographic reach they can help us significantly grow this business."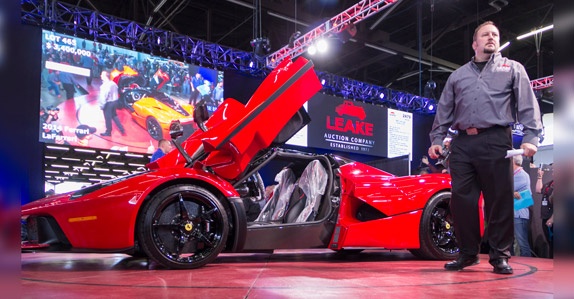 Industry insider Muffy Bennett joins the team.
Also joining the Ritchie Bros./Leake team is Muffy Bennett, former Barrett-Jackson Division Manager and CEO of Bennett Automotive Specialists.
"Muffy brings a wealth of industry experience and contacts to our company in this sector" said Greg Owens. "Along with the Leake team, she shares our same passion for customer service, consistency and integrity. With Ritchie Bros. and Leake working together, customers can expect unparalleled service and commitment."
The next Leake Auction event is scheduled for February 23 – 24 in Oklahoma City, OK—for more information about the auction, visit LeakeCar.com.