Ritchie Bros. has been selling energy, oil and gas-related equipment for decades, but today we have more solutions than ever to meet the growing needs of the industry. Need certainty of sale? We have onsite unreserved auctions (currently being held online only). Need to mitigate risk? Try our reserved marketplace or our private treaty solutions. Ritchie Bros. is so much more than auctions.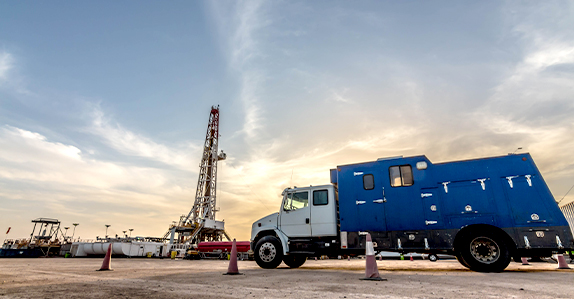 Ritchie Bros. has been evolving rapidly over the past decade, growing into new sectors and offering new solutions. We've sold tens of thousands of pieces of energy, oil and gas equipment all over the world, including a Loadcraft 2000 HP SCR drill rig for US$5.5 million and a 2011 Liebherr LR1600/2 660-ton crawler crane for US$3.3 million. Here are just a few of the big oil & gas equipment events we've conducted in recent years:
Casper, WY – onsite unreserved auction (Ritchie Bros. Auctioneers)
In a single day Ritchie Bros. sold 2,290+ cranes, heavy-spec trailers, and other equipment for Energy Transportation, which did a ton of work in the oil and gas industry. The outstanding selection of assets sold for a staggering US$54 million, making it the largest single-owner auction in company history. The 38 cranes in the auction, which were sold in approximately 1 hour, sold for a combined US$35+ million!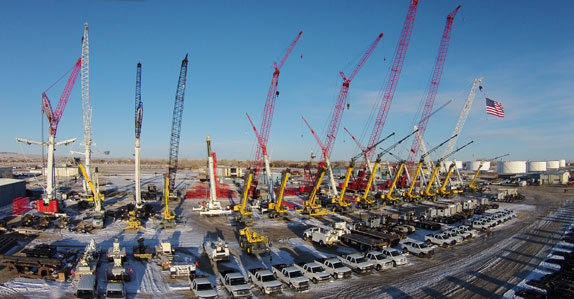 Energy Transportation Owner, Dan McGlade, said this about the auction: "Bidder turnout was even bigger than we expected, which resulted in strong equipment values in the auction. Ritchie Bros. is the only company that could have put this sale together. Their marketing efforts alone were outstanding. They did everything possible to make sure people were aware of the auction and the results are evident."
Schlumberger auction through Marketplace-E
For specialized assets, where a consignor is looking for more control of the selling price and process, we have our reserved Marketplace-E solution. In fact, we recently sold a selection of assets for Schlumberger through Marketplace-E. The assets were photographed, inspected (and backed by our IronClad Assurance), and then listed up on Marketplace-E, where it only took 60 days to sell US$2.5 million in assets. The assets were listed with our Buy Now + Make Offer formats—the seller lists a price they would accept automatically (Buy Now) and interested sellers are also allowed to make open bids (Make Offer).
Scandrill auction through Kruse Energy
When Ritchie Bros. acquired IronPlanet in 2017 it also welcomed the Kruse Energy brand to the family. Kruse specializes in oil & gas-specific equipment auctions, selling large quantities of tubing, tools, drill rigs, and more. The most expensive drill rig sold in company history was a Loadcraft 2000 HP SCR, which sold for US$5.5 million.
"We've been buying and selling through Kruse Energy ever since they started," said Scandrill, which consigned the Loadcraft drill rig. "They cover the energy space really well and have great international reach."
138 pipelayers sold for US$45+ million in just two hours
Ritchie Bros. onsite unreserved auctions are well-known for their efficiency, and there's no better example of that than our July 2019 pipeline event in Columbus, OH. More than 5,000 items were sold in the two-day auction, including 138 pipelayers that sold in just two hours for US45+ million!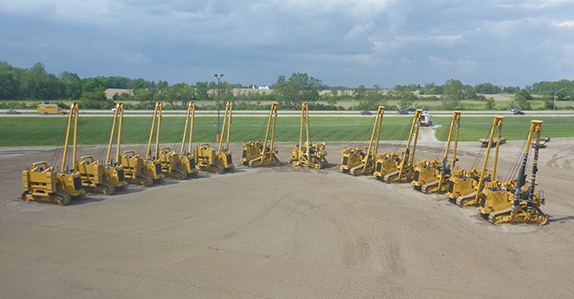 "Bringing the global pipeline construction industry together and selling $45 million of pipelayers in just two hours, is quite the feat," said Jeff Jeter, President, Upstream & Emerging Businesses, Ritchie Bros. "Our events bring the equipment world together like no other. The auction may have been in Columbus—in fact, it was the site's largest auction ever—but the equipment came from 372 owners around the United States and sold to buyers all over the world."
Sales highlights in the two-day Columbus auction included 30 Caterpillar PL83 pipelayers that sold for a combined US$18.5+ million and 12 Caterpillar PL87 pipelayers that sold for a combined US$9 million—both models have never been sold at auction before—and 17 Caterpillar D8T dozers that sold for a combined US$4.9+ million. All items in the auction were sold without minimum bids or reserve prices.
Learn more about buying and selling oil & gas equipment with Ritchie Bros.