It's Friday, meaning it's time to start your weekend off right with the latest news roundup from the IronPlanet Blog!
This week, the construction world saw exciting movement across the industry, including initiatives to bring new blood into an aging workforce, progress made on multi-million dollar projects, and fresh insights promoting modern technological advancements. Follow the links below for the full scoop on all of this week's most interesting stories!
Diversity in Construction to Provide Apprenticeship Programs to African Americans
Chicago Defender
Illinois' legislative body has passed a new bill to help African Americans break into the construction industry.
How UAVs are Changing the Construction Industry
KHL Group
New drone technology is shaping up to increase productivity levels and reduce costs for contractors.
Keystone XL Pipeline Opponents Seek to Block Construction
NBC
Citing climate change concerns, construction on the Controversial Keystone XL Pipeline faces new lawsuit from environmental groups.
Head of Powerful Construction Trade Group to Step Down
Crain
Denise Richardson, head of the General Contractors Association, has decided to step down after a decade-long tenure.
New Era of Data Use Emerging in Construction
Business Wire
A new report form Dodge Data & Analytics reveals that digital data collection will bring much needed innovations across the industry over the next three years.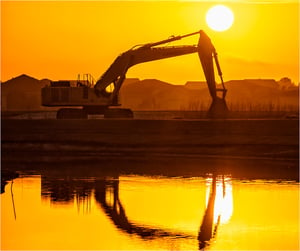 Are you in the market for used construction equipment? Head over to the IronPlanet.com marketplace and browse, buy now or bid on backhoes, excavators and crawler cranes for sale.