The Saskatchewan Ministry of Agriculture is selling farmland through the IronPlanet Daily Marketplace. In total, 48 lots containing 75 parcels of land are available to be purchased. Bidding opens October 23rd and will close on November 6, 7, and 9, 2017.
I
t doesn't happen every day. Seventy-five parcels of farmland is now available for purchase through our
Daily Marketplace
.
In March 2017, Ritchie Bros. held its first-ever exclusively online real estate auction, selling land for the Government of Saskatchewan's Ministry of Agriculture. The event was a great success, attracting bidders from across Canada to compete for Saskatchewan farmland. In total, 68 parcels of farm real estate containing a little over 10,000 acres of land, was sold.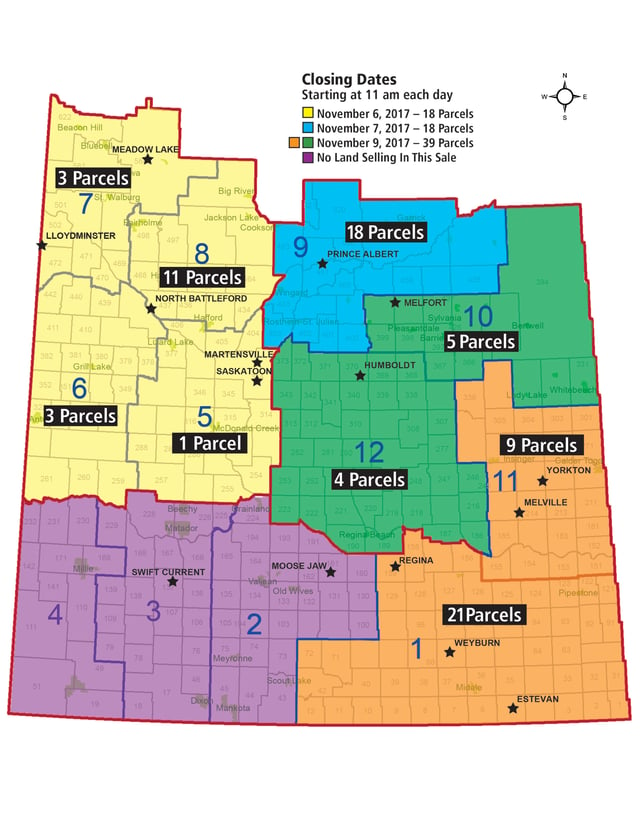 Note:
Only Buyers meeting the ownership requirements of
The Saskatchewan Farm Security Act
are eligible to purchase farm land in Saskatchewan. Buyers are required to complete a Farm Land Ownership Declaration Form as part of the purchase.
For more information about this farm real estate, please visit ironplanet.com/realestate-skgov.