Associated Brigham Contractors is celebrating 60 years in 2019—starting from humble beginnings and growing into one of the largest contractors in the state of Utah. Specializing in structural concrete work for industrial mills, ABC has jobs, employees, and equipment all over the United States.
ABC has sold equipment with Ritchie Bros. several times over the years, but only ever one or two pieces at a time. This year, the company was looking to do a fleet realignment and wanted to sell 29 pieces of surplus equipment—everything from loaders and excavators to compaction equipment and dump trucks.
Given their prior positive experience working with Ritchie Bros. and the rapport they quickly developed with sales rep Cody Eck, they decided to sell the equipment with them.
"The equipment we were looking to sell was spread across Utah. It was big gear that would require dozens of transport loads to the closest Ritchie Bros. auction site, which was more than an hour away," said Wendy Smith, Accounting Clerk for ABC. "Cody explained the IronPlanet online auction solution and it seemed like the best option for us. Our equipment wouldn't need to be transported and we would still be selling it to buyers around the world."
The equipment was cleaned up and prepped for sale at ABC's headquarters in Brigham City, Utah. Ritchie Bros.' equipment inspection team came to ABC to do their inspections and get photos of all the items for the IronPlanet website. All the equipment was set to sell in IronPlanet's weekly featured auction on May 9 and a special preview event was held at ABC's headquarters ahead of the auction for anyone who wanted to check out the equipment in person.
"The Ritchie Bros. team took care of everything. They set up the preview event and a branded webpage for all our items to make them easier to find and inspect online," said Wendy. "The team was professional, experienced and knowledgeable—they were able to perceive my needs before I even knew I had them. Usually there is some glitch the first time you try something new, but they appear to have worked out the bugs over the years."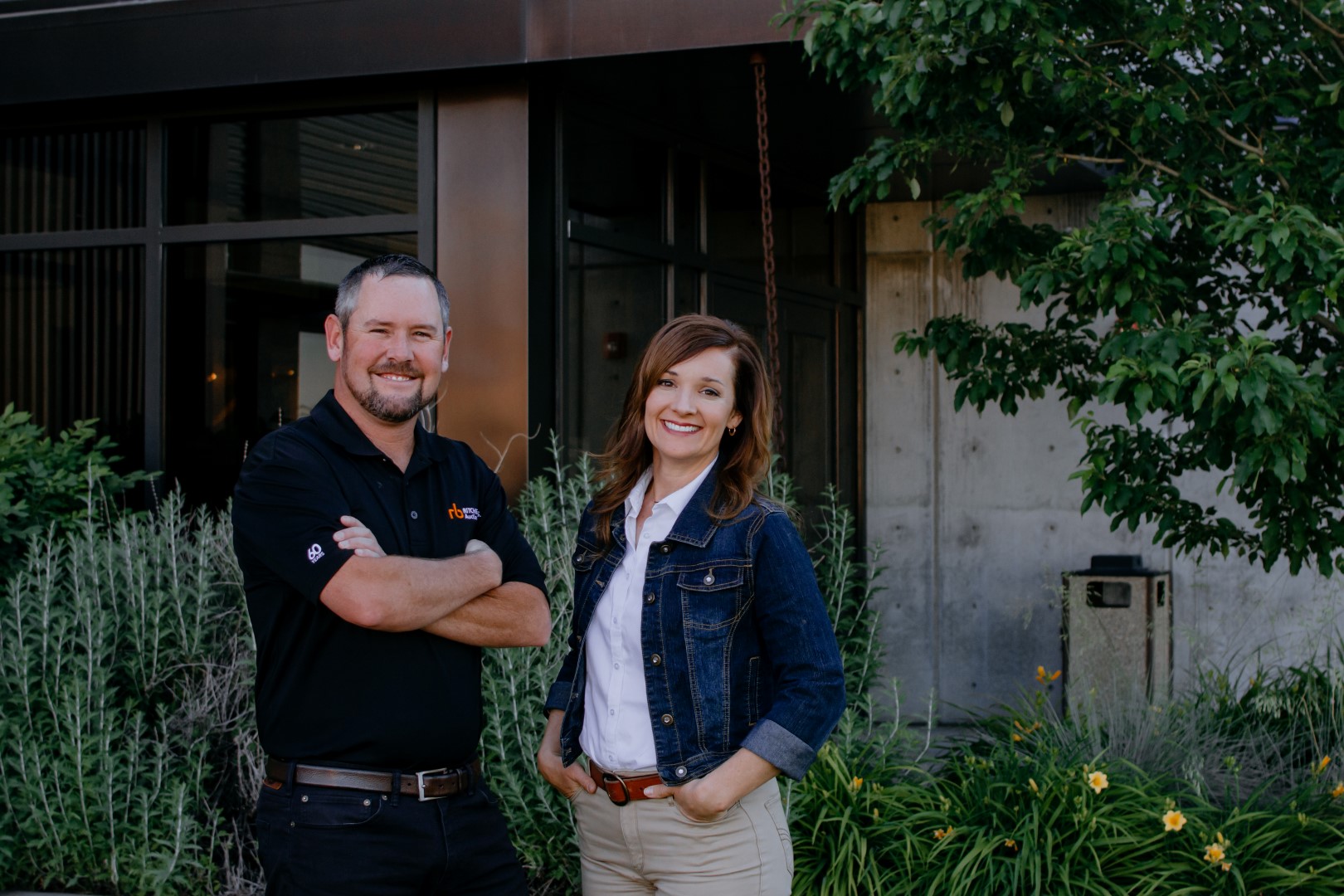 Sales rep Cody Eck and Wendy Smith, Accounting Clerk for ABC (Associated Brigham Contractors)
On auction day, ABC's 29 items received a staggering 1,300+ bids from around the world. Sales highlights included a 2016 Komatsu PC360LC-11 excavator that sold for US$170,000, a 2014 Peterbilt 367 quad-axle dump truck that sold for US$131,000, and a 2018 Komatsu WA270-8 wheel loader that sold for US$129,000.
"We are pleased with the results and the process of working with the Ritchie Bros. team was excellent," said Wendy. "Our sales rep Cody was very responsive. He made us feel important, like we were his only client. He took care of everything, so we could just focus on our business."
For more information on selling equipment with IronPlanet, please don't hesitate to contact us anytime.